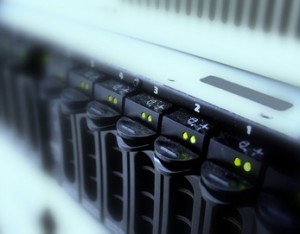 Enterprise File Services provides a "share" on a file server that can be used to store and share files among multiple computers and users.
---
Features and Benefits
File Backups — Data files are backed up nightly. Backups are securely located off-site at the University Datacenter located in the Math Science Building. We also perform SAN snapshots 4 times a day for Disaster Recovery. Finally, we perform shadow copy snapshots twice a day for user self-service file/folder restore.
File Security — Files are protected by Active Directory.
Physical Security — Files are stored on servers located in the InCHIP Server Room.
Remote Access — Files are available from off campus using the Campus VPN Service or InCHIP VPN Service.
Clients can restore their own files in the event of accidental change or deletion. More information on restoring files.
If your computer is managed through UITS or InCHIP Managed Workstations individual and departmental shares are usually automatically mapped to your desktop. Mac users can use SMB to connect to Enterprise File Services. How to map Network Drives.
---
Data Security
Enterprise File Services are appropriate for confidential and most types of restricted data.
---
Eligibility
Enterprise File Services are available to all UConn faculty and staff, and to students with a faculty or staff sponsor.
---
Costs
Enterprise File Services are provided in 1 Terabyte increments at a rate of $0.05 per gigabyte per month with an initial subsidy of the first 350GB.
---
Request this Service
Enterprise File Services are provisioned on request through the Request Form below: