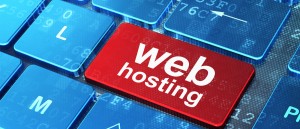 For those looking to make use of WordPress, many of the services here have been superseded by the UConn Aurora project.
Use our file space, servers and support to develop and publish your site. InCHIP IT provides the secure and reliable environment, you provide your web expertise and content. Most space is provided on a Windows Server with a central MySQL or SQL clustered Database. Those looking for more advanced or non-shared hosting should consider one of our Virtual Servers running either a RedHat Linux or Windows compatible web server.
Self-managed Personal Web Pages are also available through this service.
This service is for you if:
You manage your own site, but need a hosting environment
You have the technical skill to support your HTML or PHP environment
You want a high availability server environment with nightly back-ups
You want an InCHIP IT hosted personal Web site that you can manage
How to Request
To request a new web space, change the configuration (quota, permissions, etc) of your existing Web site, or request a unique URL (CNAME), please fill out the online Form .
Pricing
Web services are partially funded through the CASS, InCHIP and the Office of the Vice President for Research and there are no other charges for these services.
Unit or Department Web Hosting Features and Functions
We provide web space, free of charge, for any UConn department, unit, or research site. We provide the secure and reliable environment, you provide your web expertise and content.
Highly available (24 x 7), secure and reliable server environment
Separate development and production environments
Immediate access to nightly backup of files
200MB default file storage quota (Additional Space can be purchased or consider a Virtual Server)
PHP and Perl runtime engine support (some functions may not be available)
MySQL DB access
Web log reports
Secure pages (SSL) available
FTP & SFTP access to file space
Ability to manage user and group permissions
Custom Web site names or sitename.CHIP.UCONN.EDU
Nightly backups and restoration services
24 x 7 server monitoring
Personal Web Pages Features and Functions
We provide personal web site space, free of charge, for any UConn faculty, student or staff member. This is a self-supported service: we provide the secure and reliable environment, you provide your web expertise and content.
A personal Web site tells your readers about your interests, research, ideas, and hobbies. Personal web pages may not be used for political or commercial purposes and may not include copyrighted material.
100 MB of server space for personal content
Robust server environment
Nightly backups
Search engine functionality
Web log reports
Server side includes (but not executables)
Option to request php
Limited cgi-bin scripts
Page management tools including Mailform, and Weblog_report
Weblog reports to track how often your pages are visited
Support for additional MIME types including PDF, DWF, RA, RAM, RPM, DCR, DIR, DXR, SWA, and WRL
Third Party Applications Policy
At present, InCHIP IT does allow installation of third-party software like WordPress, Drupal or other web applications on centrally-supported InCHIP web infrastructure, however we may restrict custom PHP applications that are determined to introduce risk. Webadmins with Web sites on InCHIP IT web infrastructure are responsible for keeping their code patched and secure.
InCHIP IT reserves the right to remove code and/or disable Web sites that pose a security or stability risk to the web infrastructure. Our current efforts, as directed by campus priorities, are dedicated to the development of new content management services. This policy will be reviewed periodically as service capacity evolves.