Flexible Growth
We provision you a server based on your projected need. We can easily provision more space, memory, processing power and storage on demand. We can run regular backups and updates for you. We have arrays of virtual hosts, that will ensure continued operation even with electrical, multiple server failure or many network failures. By provisioning a server for your department, upgrades in memory, storage and processing power can be handled in minutes instead of hours or days. We will help you to decide how much additional power you need, and then make the changes. In a traditional system you would have to purchase a new server, reinstall everything, and then restore your data. You would then need to go through a testing process to make sure everything works, activate the new server and rerun the testing process to ensure your server is operating as expected. If you have a need for multiple servers, we can expand your service to encompass multiple Virtual Private Servers (VPS).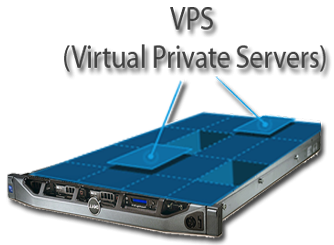 InCHIP IT's Cisco UCS Advantage
The computing industry is witnessing significant changes and uncertainty among traditional suppliers. For this reason we have chosen to work with Cisco.  Cisco has a clear strategy and ability to execute that emphasizes architectures instead of point products along with an application-centric approach to IT infrastructure. As demands for services rise, so does our ability to quickly roll out additional server power in the form of blades. This can be done in minutes as apposed to hours with traditional server roll-outs. A fully-redundant architecture from the blades, back-end fabric, fiber interconnects and network up-links mean that even with significant hardware failure we can still provide rock solid service.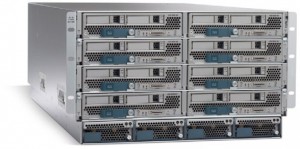 Custom Configurations
One size does not it fit all, however we have found that one of the three options below help most. If you need something more or are unsure of what will work best for you, spend some time with one of our engineers to create a perfectly sized solution that fits your exact needs.
Simple Server($240/yr.)1
Standard Server ($480/yr.)1
Advanced Server ($720/yr.)1
Custom VM Configuration
Bare Metal Configuration
2GB RAM
1 CPU Core
50GB Storage (Incl. OS)
4GB RAM
2 CPU Core
200GB Storage (Incl. OS)
8GB RAM
4 CPU Core
500GB Storage (Incl. OS)
Up to 128GB of RAM
Up to 16 Cores
UP to 40TB of Storage
Up to 6TB of RAM
Up to 60 Cores
UP to 40TB of Storage
320 Gbit Network Back-plane
GPU Support
1. Prices are for University Departments, Faculty, Staff and Students. External parties will be charges an additional 58% Services Fee.