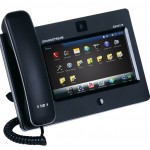 Proprietary hardware has always been the bane of any company's existence. In the past when you purchased a phone system, you had to take into consideration everything you could possibly need it do, in advance. Those days are gone! We have a pre-selected list of phones that cover a wide variety of applications and many of them are from a variety of vendors such as HP, Polycom and Cisco. The prerequisite is that they be 100% SIP compliant and not a specific model or hardware manufacturer. Phones can be broken down into 4 major categories which are: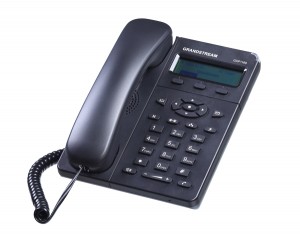 Common area phones are IP phones that are not associated with an individual user. Instead of being located in someone's office, common area phones are typically located in building lobbies, cafeterias, employee lounges, meeting rooms, and other locations where a large number of people are likely to gather. These phones are great for security offices as well. They generally have limited functionality, and in many cases the ability to make outbound calls has preset restrictions. If you have a group of students that would be answering in-bound calls (e.g. Call Center) then this type of phone is an excellent choice.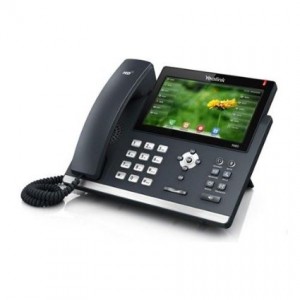 Desktop phones generally have a series of Busy Lamp Field (BLF) buttons that can be programmed for a variety of functions. The ability to set BLF buttons to extensions is key for phones that will be used by people with receptionist or call routing responsibilities. A large display for Caller-ID and other information is useful for everyone. Some of the more advanced phones have built-in BluetoothTM and WiFi capabilities. At the top end you will find phones with color displays, touch sensitive color-displays and even video conferencing features.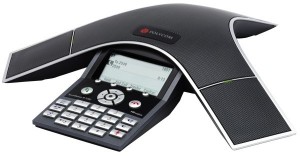 Voice conferencing is one of the most critical elements of group communication. Excellent voice quality is essential for both voice-only calls and visual communication environments, ensuring that everyone can clearly hear and be heard to improve productivity and deliver a seamless, natural communications experience. Nobody does it better than Polycom. Our system fully supports Polycom's VoIP line of conference room phones. You can choose the Duo for small rooms all the way up to connecting multiple 7000 series units together for clear coverage in the largest of conference or board rooms.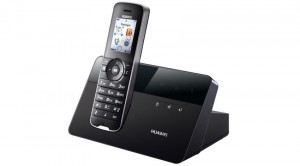 Now you can implement wireless solutions in the work-place that are tied into the PBX directly. They are configured and provisioned just like any other extension. Many of the wireless systems work in a similar fashion to a unified WiFi solution. Similar to WiFi, they use their own wireless protocol and have their own access points placed around your building. Unlike cellular phones, two-way radio or paging systems, workplace wireless systems provide ubiquitous on-site coverage and support a full range of call control functions. Incoming calls are directed to the appropriate handset. Make use of standard telephone features, such as forward, transfer, conference and hold, to process calls as needed. For outgoing calls, individuals can easily connect with co-workers on-site or at off-site locations, making use of existing wire line billing plans and/or VoIP infrastructures.