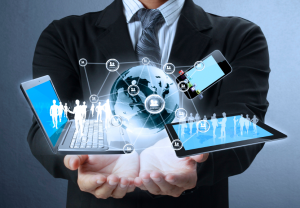 InCHIP IT has professional, experienced staff who provide support for servers on Windows, Linux/UNIX, and VMware platforms. These servers host a diverse set of enterprise applications.
---
Supported Operating-Systems
The following operating systems are supported:
Linux/UNIX: The UNIX team supports Red Hat Linux, Linux variants and FreeBSD.
Windows: The Windows team supports Windows Server 2008 and Windows Server 2012.
VMware: The VM Team supports clusters of ESX servers and shared storage.
---
Features and Benefits
Services performed by the systems engineers include:
Developing hardware requirements and specifications: consult with clients and/or application vendors in developing hardware and software requirements and specifications for new servers and systems; coordinate information exchange with hardware and operating system vendors
Hardware purchase and delivery: generate vendor quotes, coordinate purchases, and receive equipment delivered to the Data Center
Provisioning: coordinate IP and hostname allocation and the implementation of essential firewall rules

Physical hosting: coordinate the installation, racking and cabling of hardware hosted in the Data Center
Virtual hosting: provision and ensure access to the virtual server
Cloud hosting: provision and ensure access to cloud services, including servers and storage

Operating-System Installation and Configuration

To provide build, configuration and patch infrastructure for supported platforms
For each host, configure the operating system in compliance with the standards required by UConn, and InCHIP IT policy
Work with application and database administrators to install software packages and make kernel-parameter changes as needed
Grant privileges to the application and database administrators to install, start, stop and configure their software as needed

Management of OS and hardware: manage the operating system by installing security and OS patches; manage group and user-account information; coordinate hardware and OS support through the life cycle of the server
System monitoring: monitor server availability and track the utilization of server resources
Troubleshooting: provide 24/7 on-call support; diagnose and correct hardware and operating-system problems; provide limited support to application and database administrators when they are troubleshooting applications/services
Liaise with other ITS teams: The server administrators serve as the client's liaison with other ITS teams, including Information Security, Networking, and Operations.
---
Eligibility
Managed Services are available to all without any current restrictions on eligibility.